518 North East New York State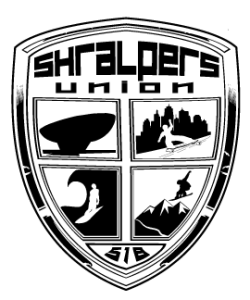 The Catskill Mountains are the closest major mountains and ski resorts to New York City.  The locals are friendly.  The roads are smooth.  Beautiful any time of year.
---
Pictures from I Love DH downhill skate and luge race June 2014, and 2013 and 2012:
Video of Hunter Mountain Hell Track:
---
Snowboard and Freeski competitions
Information on the USASA Catskill Mountain Series (CMS) snowboard and freeski competitions can be found at 
http://catskillmountainseries.com/
.  CMS has been very supportive of Shralpers Union and shares the 'high fives and positive vibes' attitude essential to the shralp lifestyle.
Pictures from Catskill mountain series competitions:
---
Link to Platekill Mountain:
Link to Belaire:
Link to Catamount:
Link to Campgaw (Northern NJ):